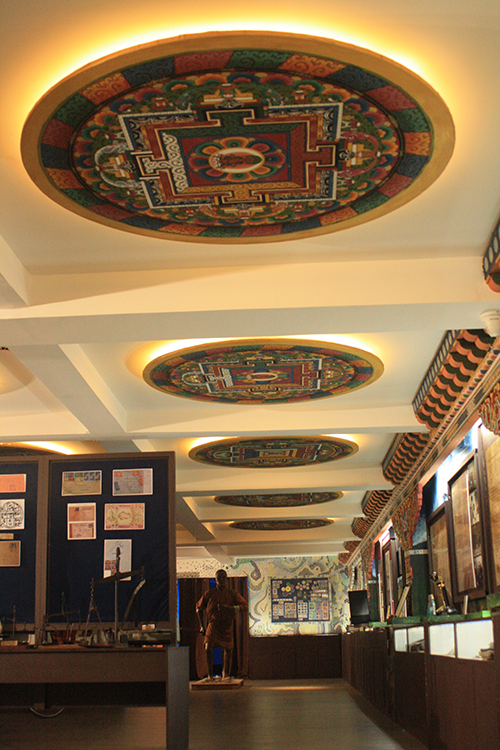 The Bhutan Postal Museum was established in 2015 on 7th November to celebrate the 60th Birth Anniversary of The Fourth King of Bhutan His Majesty Jigme Singye Wangchuck. The attainment of the sixty is auspicious in Bhutan, and it is referred to as the completion of one Rabjung.
The postal museum narrates the story of the evolution of communication, transportation and postal services in Bhutan through different phase of the changing time. The story is told through the collection of various anecdotes, artifacts and the rich assortment of stamps the country has produced over the years.
The museum comprises of five galleries. There is also an area for multimedia where documentaries related to postal system are screened.
Adjacent to the Postal Museum is the Philately shop, which specializes in personalized stamps. This shop will develop the stamp with your own photos, and one can literally send post cards using these photo stamps of yours. There are traditional Bhutanese handmade souvenirs in this shop too.
The museum is located on the ground floor of the Bhutan Postal Corporation Limited Head Quarter Building in the heart of Thimphu City. The museum is rich in wisdom, and walking the galleries will have us shower with ultimate coverage of entire Bhutan History.