Post a Postcard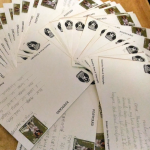 The habit of sending personal letters have slowly declined over the years. However, the practice of sending vacation postcards to friends and family evolved and become popular over the years. In Bhutan writing and sending postcards is mostly popular with international visitors while it needs to be encouraged among the locals.
In order to popularize Bhutan's postcards, the museum organizes an activity called "Post a Postcard". We provide students with postcards and a domestic postage stamp (Nu. 20/-) which they use to write and send. They can write on following topics such as vacation experience, description of their best friends and future dreams.
This activity helps students to (a)practice writing addresses by addressing the postcard and (b) practice their writing by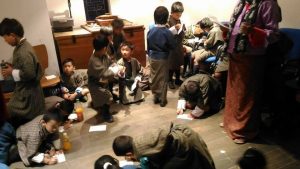 composing a short note on the postcard.
We will soon be introducing an activity where we provide students with blank postcard template and students can create an illustrated postcard for an occasion such as a holiday or birthday and then write an appropriate message.