PANEL ONE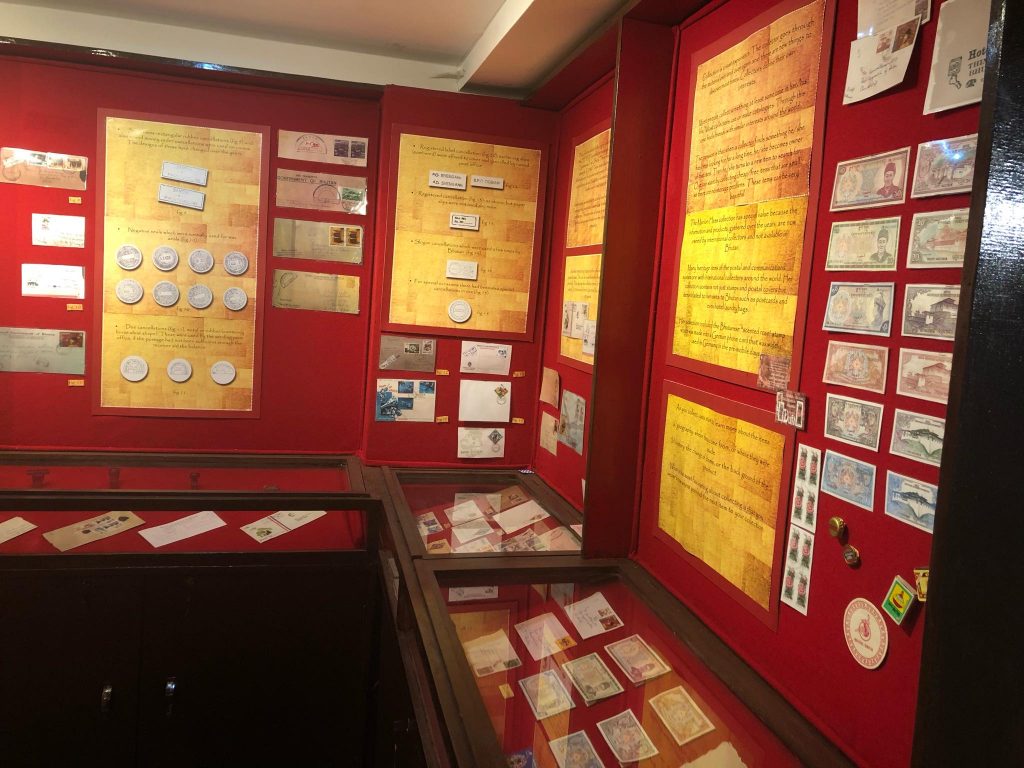 A Special Collection – Granted by His Majesty The King of Bhutan
Bhutan Post submits its humble appreciation to His Majesty King Jigme Khesar Namgyel Wangchuck for granting this rare and valuable collection of philatelic and communication products to the Bhutan Postal Museum on 9 October, 2017.
The collection of rare stamps, maps, clippings, newsletters, stamped envelopes, documents, and other mixed artifacts was submitted to His Majesty by a long time friend of Bhutan, Mrs. Marion Hass, in her will. Mrs. Hass passed away in May, 2016, in Germany.
The Bhutan Postal Museum plays a crucial role in safeguarding and telling the story of Bhutan's progress and development through the lens of the evolution of communications and postal system in the country.
Mrs. Marion Hass's collection of stamps, maps, clippings, newsletters, stamped envelopes, documents, and other mixed artifacts will enrich the museum and assist the postal museum in carrying out research and documenting the postal, philatelic, and communications narrative of Bhutan.
We deeply appreciate His Majesty The King's grant which will support the preservation of the postal heritage of Bhutan to narrate the story of development and change in the kingdom.
About Mrs. Marion Hass and her collection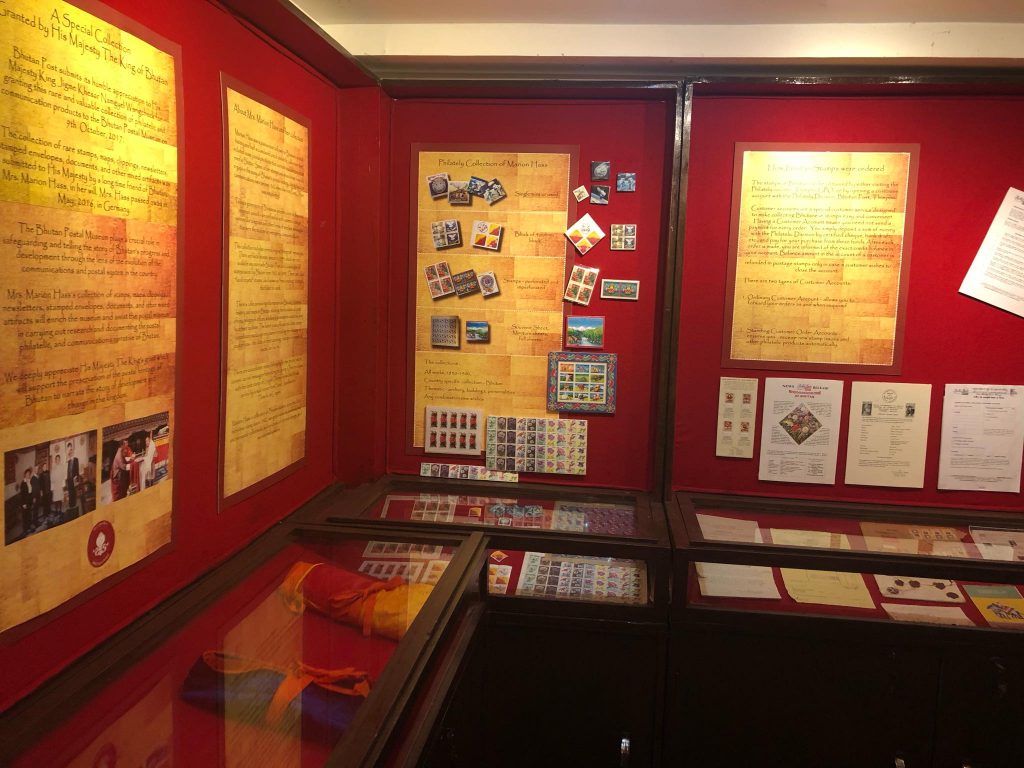 Marion Hass was a passionate follower of Bhutan's postal history and had accumulated a rich philatelic collection that included some postal products that are not available any more even in Bhutan. Some of her stamps and mixed items help fill in gaps in the story of Bhutan's postal history, dating back to communications even before 1962 when the first Post Office was established.
Today's generation of Bhutanese people– born in the post telegraph period – are not familiar with communications systems like telegrams and other forms of wireless messages that were the medium for emergency communications.
This collection includes several original "telegram" messages. There are fiscal stamps, issued in 1954, which are not available any more with Bhutan Post and a catalogue of stamps issued by Bhutan from 1962 to 1989. There are also "liquid crystal" stamps, also known as "heat seeking" stamps that failed to work.
There is a file containing information on Bhutan's postal history and maps of Bhutan showing the location of post offices, telegraph offices, wireless transmission stations, and hydromet facilities. The list of post offices and date stamp cancellation marks are very useful in tracing the history of post offices – the date of their opening, change in names of places, and so on.
There are cancellation marks belonging to the period when runners carried messages from dzong to dzong. One envelope with the date stamp of Lingshi Dzong shows that it was carried by a mail runner from Hotel Jumolhari in Thimphu to Lingshi.
Marion Hass's collection of Bhutan stamps, since the first definitive stamp issue 1962, has great value as professional and personal collections, as depictions of art and design, and as national symbols.